well the plan was to move, move, move. but that didn't work. my buddy dan and i don't have shacks, and the other guys with shacks couldn't go. so with 30 mph wind we made a quick one from a tarp and some 1 inch pvc we anchored into the ice. we picked what we thought to be the best spot, punched four holes and settled in to last as long as we could in the cold. worked pretty good, we were able to stand the wind and cold for about 5 hours, but we didn't get the mixed bag we wanted. my catch was 54 bluegills and 1 bass, but 1 bluegill measured 9 1/4 inch,pretty cool. pink white glow was the color of the day. dan ended with only 20, and wouldn't have gotten them if i finally wouldn't have held him down and tied pink white to his line. kind of like the old dog new trick thing. man some people are stubborn! had a blast and lots of coffee.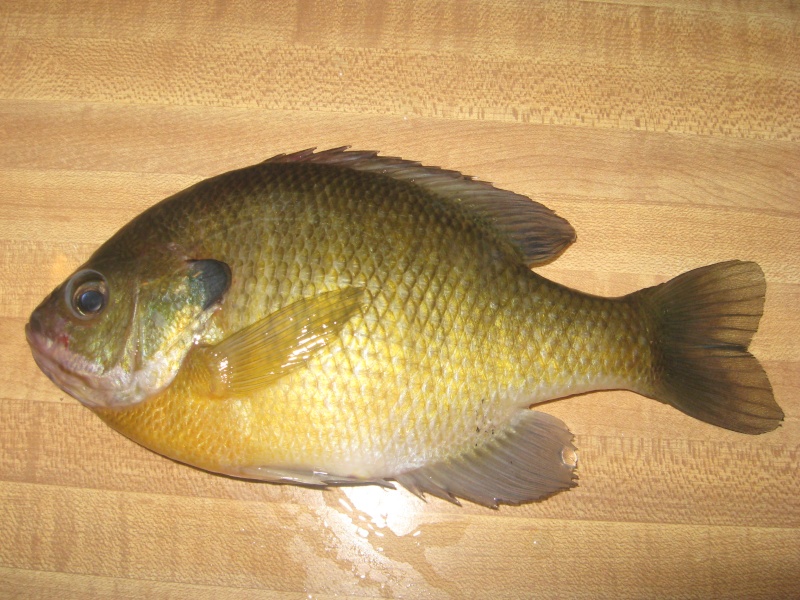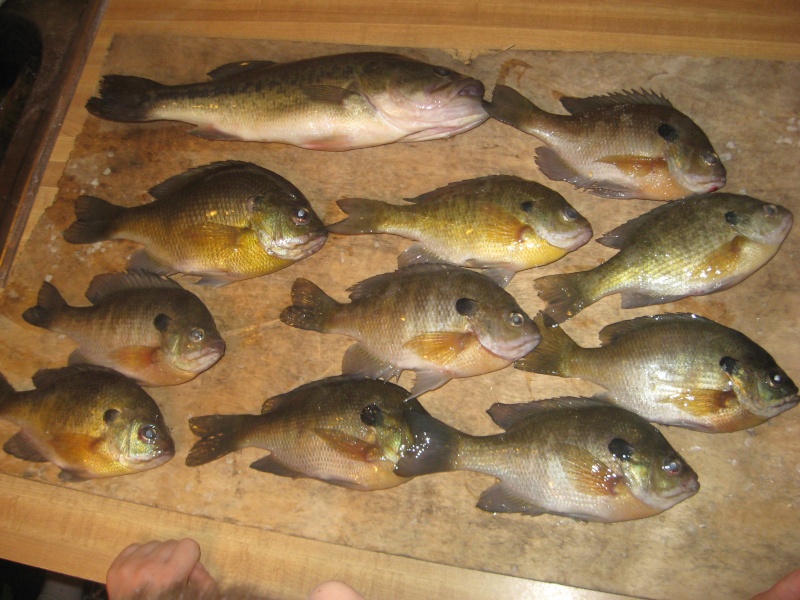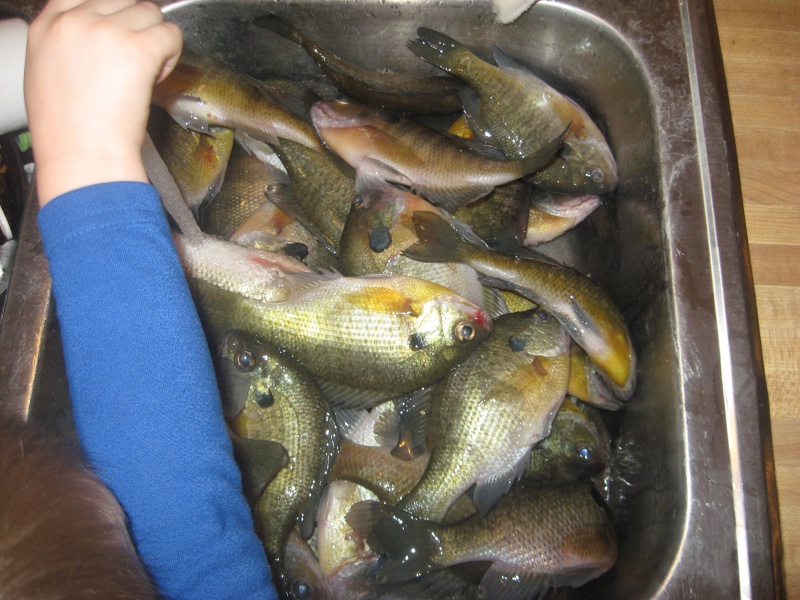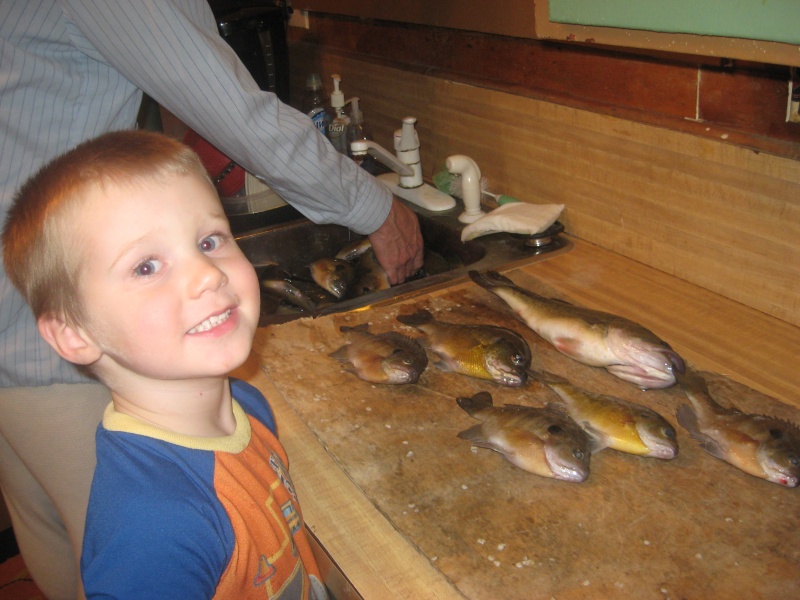 bugeyedjig

Outdoorsman 5






Looks like you've got a lot of cleaning on your hands to do!
Congrats on the F.O.
_________________
CYA On The Water,
Jonny
"Fishing and Fun"

OhioFisher

Administrator






No shanty, no fishy... You da' man. Cleaning not so good.. Dinner... YUMMY


mamatina

Outdoorsman






Now i actualy dont care when people keep bass as long as they dont keep super tiny ones. But not being racist but the black people near me keep anything they catch even like 2 inch bluegills and like 6 inch bass its pretty annoying.

BrendanK

Outdoorsman 1






we have people around us like that. surprises me it's usually the older guys that keep 5 inch bluegill as eaters. finally i had to ask 1 and he said they eat the tail and all. whatever!!!!! it's your dinner, but i would rather have a 5 inch fillet with nothing crunchy in it.

bugeyedjig

Outdoorsman 5






I know a few guys up at Indian Lake that like to fry up the fish tails... they say it's like potato chips.... the jury's still out on that...

ratherbefishing

Team






that's the way my grandpa was, if he saw u throw back a fish he skin ya alive, i guess it was the time era he grew up in, where u did not throw any food back.

saugeye1

Administrator








Similar topics
---
Permissions in this forum:
You
cannot
reply to topics in this forum